As of May 31st, 2022, we have implemented a Cancel button within your patient portal. Please log into your account and visit the My Account page by clicking the menu at the top right of your screen. From there, click "View membership plan details" under your subscription plan,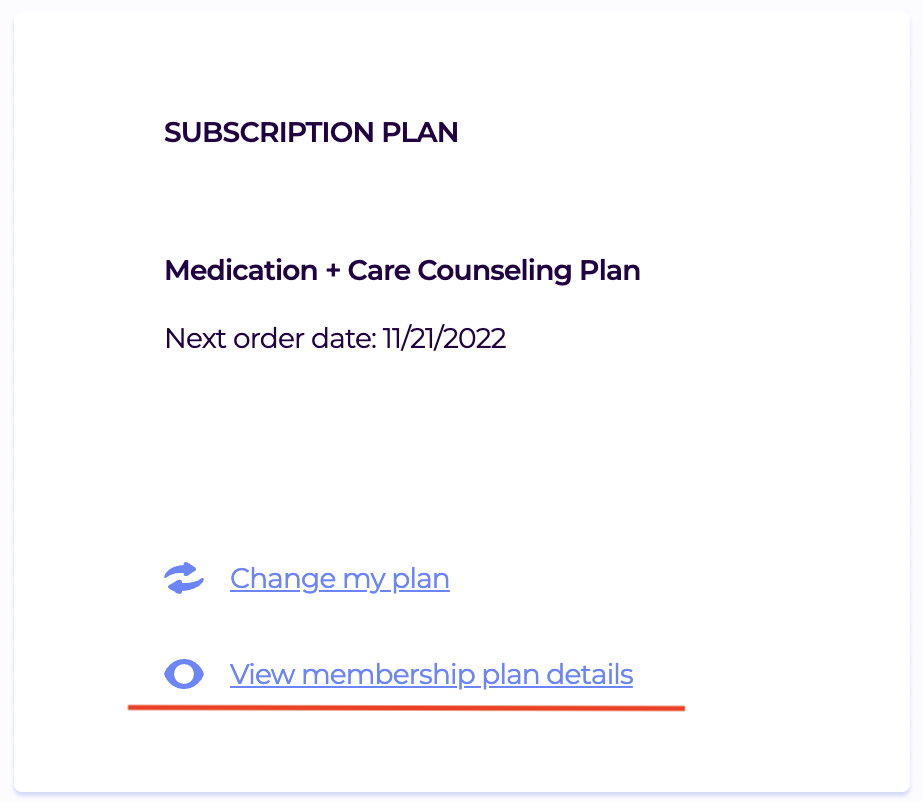 and select "Cancel Subscription."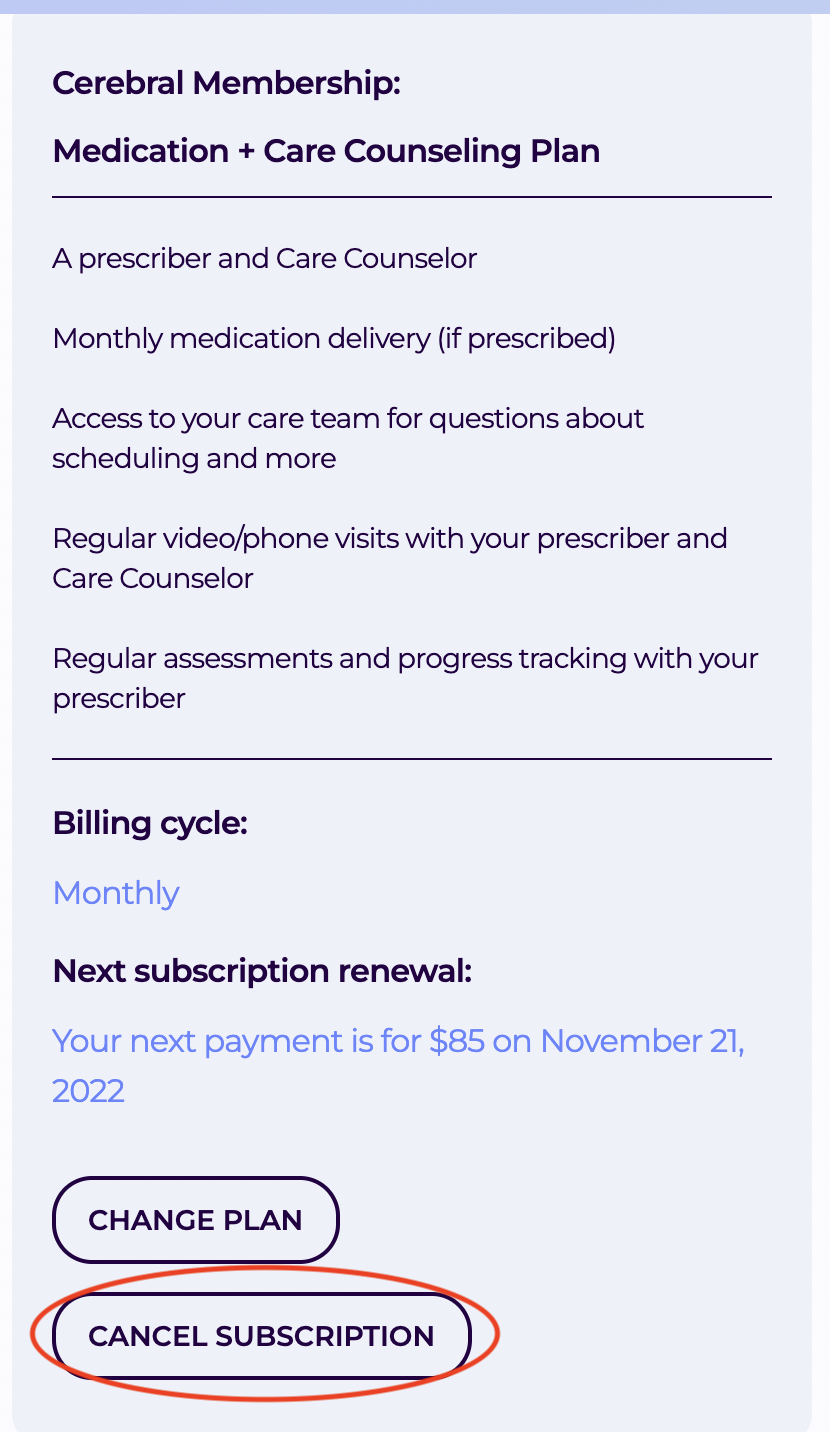 To avoid additional charges, submit your cancellation no later than the day before your upcoming billing cycle is scheduled to renew. To find out when your billing cycle renews, log in to your Cerebral profile and navigate to the "My Account" tab.
While you are able to cancel your monthly Cerebral subscription for future subscription periods at any time before your scheduled renewal date, we do want you to know that mental health care is a long-term commitment. Effective treatment takes time. For instance, if you've recently started an SSRI/SNRI medication, you'll typically need to take it as prescribed every day for 4 to 6 weeks before you start to feel a noticeable improvement. Typically, you'll feel the full benefits after 2 to 3 months. If you have questions about the timing of your treatment, please contact us before you cancel.
Additionally, please be aware that should you choose to cancel, any appointments or medication refills that are scheduled to occur after the end of your current billing cycle will be canceled.